"Get on Track" Programs
Most of my coaching clients are people looking to improve or change some aspect of their career or business. Often, a new client will beat a path to my door when they are at a transition point or questioning the next steps they should take in life. The following four programs are based on the most typical situations I work with and they typically accomplish desired results within a ten session period spread over a three month period.
Business Profits Program™ - For business owners, professionals, and sales people who want to get more business for their marketing dollars and efforts.
Career Satisfaction Program™ - For professionals looking for more fulfilling and/or more profitable career options.
Executive Mentor Program™ - For executives, business owners and professionals wanting to discuss and solve work and personal issues in a confidential setting.
The Professional Woman Program™ - For professional and business women wanting to balance thtriving in the business world with a fulfilling family and personal life.
Do you have something important in your life or business that you have wanted to change?
Do you think big but act small? Do you feel stuck, alone, stressed, or overwhelmed with your present circumstances and with figuring out your next steps? Do you have a tough time staying focused, productive AND having a balance in your personal life? Have you wanted to make some changes but don't know how to make effective choices? Do you sense that your life could be different if you changed your work environment, made more money, had more clarity about your future? Are your dreams so big or so vague that you don't know where to start? How would you feel if you actually made these important changes?
What do you get as a result of us working together?
You are driven by a strong, meaningful vision.
You are clear about your priorities.
You follow a powerful implementation strategy for achieving your goals.
You are focused.
You accomplish more in less time.
You make more money with less effort.
You know your unique strengths and abilities. You discover how to capitalize on them.
Your life has much less conflict, clutter, stress, and worry.
You have much better relationships with others.
You know when, how, and what risks to take in order to get what you want. Your self-confidence grows with each step you take.
Your life and work have meaning to you and others.
You are in greater control of your future.
You have a stronger, joyful presence. You live in the moment.
You are having fun and your enthusiasm is infectious.
Time and Fee Schedule for "Get On Track" Coaching Programs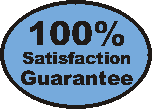 A 30-day "100% satisfaction or your money back" guarantee applies to coaching programs. Credit card (Visa) payment or a cheque must be received prior to the start of sessions.
Telecoaching: 30-45 minute weekly coaching sessions - $575 per month or $1495 for a pre-paid 3 month period (plus GST, if you are a resident of Canada)
In-person coaching (Vancouver only): 45-75 weekly coaching sessions - $750 per month or $1995 for a pre-paid 3 month period (plus GST)
Please note that there are no sessions in the last week of each month
"Stay on Track" Programs
The first three-month period works best when it is based on weekly contact. After that, you can choose to continue on a monthly, biweekly, or weekly basis.
Challenge Consultations
My unique abilities lie in diagnosing what holds you back from moving forward, in identifying your strengths, and in helping you to take specific action steps so that you move past your challenges as quickly as possible. If you don't want to have regular coaching sessions and have a specific challenge that you want to overcome (eg. a specific conflict or a project that you are afraid to start), I will spend an intense creative brainstorming and feedback session with you. To do this, I need certain materials from you two days before the consultation (the specific materials will depend on your situation). Your consultation can be taped if you wish so that you can listen to it again.
Consultations are generally appropriate for situations such as teamwork issues, specific sales issues, strategy setting, and employee retention or motivation issues.
$200/hour or $2,000/day (plus GST)
Having a Coach Doesn't Cost. It Pays Back Many Times Over! Just see what my past clients have said!