The Coaching and Consulting Process
FREQUENT QUESTIONS
Pricing for services
100% Guarantee
Consulting process
Testimonials
Free consultation
Services inquiry form
Speech booking form
SERVICES
Coaching programs
Consulting services
Training services
Keynotes
Humor and comedy
ABOUT US
About Pavla
Contact Us
1. Assessment: We will discuss and assess your current situation - what is working, what is not working, what your personal and professional long-term and short-term objectives are, and what your current strategies are to achieve these objectives.
2. Focus: Some clients know exactly what issue needs to be changed. Other clients only know that they are not getting the results they want. Yet other clients have been applying band-aids to situations where the underlying issue needs to be dealt with. We will decide what specific area to focus on so that you get the greatest results in the least period of time from your efforts.
3. Reality Check: Are there specific constraints, concerns, or roadblocks that will affect how quickly and efficiently you can achieve your objectives? We will work together to devise strategies to work around these obstacles.
4. Available Resources: We will identify and work to optimize the resources to help you achieve what you want. We will take a look at resources such as your financial resources, personal support network, professional role models, existing customers and referral sources, and your personal and professional strengths..
5. Option Generation: Once we know what you want and where you are, the next step is to brainstorm and generate possible options that will close the gap between your present situation and your projected goals.
6. Action Plan: We will set specific goals, actions, and timelines for taking these actions. This step-by-step approach will make sure that you achieve your objectives and sustain these new results for the long term.
7. Implementation and Feedback: As you set out on implementing the action plan, there will be some things that will go better and faster than you would have expected. There will also likely be obstacles that will prop up along the way. We will work together to adjust your strategies accordingly.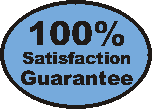 A 30-day "100% satisfaction or your money back" guarantee applies to coaching programs. Credit card (Visa) payment or a cheque must be received prior to the start of sessions.
Having a Coach Doesn't Cost. It Pays Back Many Times Over! Just see what my past clients have said!

Success Stories:
"I'd have to say that this week was a 10! What's not to like: being at the vortex of a $3 billion auction provided enough of an affirmation. Things at work have substantially changed, needless to say, since our first chat. The homework assignments proved to be very valuable on several different fronts. So, once again, thanks Pavla. You're an awesome coach!!!"
E.N., Chief Information Officer, UK real-estate-backed securities investment fund:

"You proved to be an excellent coach, helping me to achieve both personal and business results. I found you to be tenacious, focused and supportive but also willing to challenge me on my methods. As a result, I was able to achieve almost a 100% increase in profits for our company this year versus last."
Richard Jaffray, President, Cactus Restaurants Ltd.

"I love how things are going. I have a new job that pays me more than 3 times what I was making when I started working with you, and is the most I have ever made in my life. Women are starting to look at me again. Pavla, you faced me in a completely new direction. For that, I thank you with all my heart."
John Dafoe, Website designer and developer