Executive, business and corporate team coaching
PERSONAL PROGRAMS
Practice building
Executive coaching
Leadership coaching
Life balance coaching
Career coaching
One-to-one personal and business coaching programs for executives, business owners, professionals, and managers. Organizational group coaching programs for sales teams and teams needing strategic team-building or change coaching.
Business sales and marketing coaching programs:
The Profitable Practice - A marketing strategy and sales coaching program for sales professionals, professional firms and professionals like consultants, lawyers, accountants, and financial professionals. If you don't know where to find potential clients or how to convert prospects to clients, or if you simply lack the motivation or passion for sales and marketing, this program will help you identify your unique selling points, your best sources of clients, and the most effective ways to market to them and retain them! Learn more >>
The Profitable Business - A marketing strategy coaching program for small and medium-size businesses. If your business is not getting good results from your marketing efforts, this program will help you identify your business' unique "brand", your products' and services' best selling features and benefits, your best target market and the ways to reach it cost-effectively, and ways to leverage your existing customers for referral business! Learn more >>
The High-Performing Sales Team - A sales coaching program for sales professionals and sales teams. If your sales team members lack motivation or focus, don't know how to generate leads, or need to learn how to convert leads to contracts and consistently high sales results, this coaching program will help your team generate more sales and get bigger contracts! Learn more >>
Executive and leadership coaching programs:
The High-Performing Executive - A personal executive coaching program for executives, business owners and professionals. If you are looking for objective and confidential performance-improvement feedback, a sounding board for business decisions and personal issues, and a strategic partner with whom you will never have to compete for advancement, this program will help you plan, strategize, make and execute decisions more effectively! Learn more >>
The Effective Leader - A leadership coaching program for leaders, managers, and supervisors. If you want to improve the results you get through your people, want to motivate and incentivize your team better, delegate more effectively, manage your time better and communicate well (even with difficult people and in difficult circumstances), this program will help you become a more effective manager and leader! Learn more >>
Team coaching programs for organizational effectiveness:
The Team in Transition - A change management coaching program for teams and departments in companies undergoing massive change and culture shock. If your organization is going through a merger, acquisition, downsizing, substantial hiring, or any market changes forcing changes in your organization, this program will help your team take charge, be proactive in the changing environment, and make a smooth transition! Learn more >>
The Motivated and Productive Team - A communication, motivation and teamwork coaching program. If your team members are not working together effectively, if your team is not proactive or motivated, or if there are recurring misunderstandings and conflicts within the team or among departments, this program will make your team more proactive, entrepreneurial, accountable, and teamwork-oriented! Learn more >>
Personal success coaching programs:
A Well-Balanced Life - A personal coaching program for professionals, executives, business owners, leaders and managers who want to better balance their personal and professional responsibilities. If you want to have a fuller, more satisfying and happy life, this program will help you identify your priorities, focus your time and energy in ways to most effectively meet those priorities, and have more time for all the things that really matter to you! Learn more >>
A Satisfying Career - A personal career coaching program for high achievers and professionals who are looking for greater career satisfaction. If you are asking "is this all there is?", looking for more satisfaction and stimulation in your existing job, or considering your options with other companies or industries, this program will help you identify your personal and professional priorities, interests and skills - and the way to get these satisfied! Learn more >>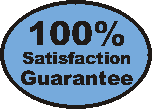 A 30-day "100% satisfaction or your money back" guarantee applies to coaching programs.
Having a Coach Doesn't Cost. It Pays Back Many Times Over! Just see what my past clients have said!

Success Stories:
"I'd have to say that this week was a 10! What's not to like: being at the vortex of a $3 billion auction provided enough of an affirmation. Things at work have substantially changed, needless to say, since our first chat. The homework assignments proved to be very valuable on several different fronts. So, once again, thanks Pavla. You're an awesome coach!!!"
E.N., Chief Information Officer, UK real-estate-backed securities investment fund:

"You proved to be an excellent coach, helping me to achieve both personal and business results. I found you to be tenacious, focused and supportive but also willing to challenge me on my methods. As a result, I was able to achieve almost a 100% increase in profits for our company this year versus last."
Richard Jaffray, President, Cactus Restaurants Ltd.

"I love how things are going. I have a new job that pays me more than 3 times what I was making when I started working with you, and is the most I have ever made in my life. Women are starting to look at me again. Pavla, you faced me in a completely new direction. For that, I thank you with all my heart."
John Dafoe, Website designer and developer