Life balance coaching for executives and professionals
PERSONAL PROGRAMS
Practice building
Executive coaching
Leadership coaching
Life balance coaching
Career coaching
"A Well-Balanced Life"
A personal coaching program for professionals, executives, business owners, leaders and managers who want to better balance their personal and professional responsibilities. If you want to have a fuller, more satisfying and happy life, this program will help you identify your priorities, focus your time and energy in ways to most effectively meet those priorities, and work smarter so that you have more time for all the things that really matter to you!
Immediate and short-term value:
A meaningful long-term vision for your personal and professional life
Clarified short-term and long-term priorities
A clear, specific, step-by-step strategy for achieving your goals
Improved time management skills
A clear understanding of your unique strengths, value and skills
Improved personal and professional support systems
Medium-term and long-term value
Less stress, conflict, and clutter in your life
Better, more satisfying personal and professional relationships
Better decision-making
Greater sense of control over your future
A heck of a lot more fun, passion, enthusiasm
More time for the things that really matter to you!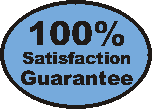 A 30-day "100% satisfaction or your money back" guarantee applies to coaching programs.
Having a Coach Doesn't Cost. It Pays Back Many Times Over! Just see what my past clients have said!

Success Stories:
"Wow! I'm so glad that we have worked together. You are so encouraging. I'm very glad that I met you and got involved with you. I am finding that my resolve to succeed is getting deeper and more refined as the months go by. I have enjoyed many successes already this year. I am successfully moving forward on a three to five year plan for my life, my family and my career. You have been such a positive influence on me!"
A.S., financial planner

"You have given me tremendous confidence by believing in me. Your encouragement and positive attitude never ends. By your enthusiasm, you have given me an outlook on life that I was having trouble finding. You've helped me to look for what is inside that is really important to me."
Wendy Traill, Legal assistant